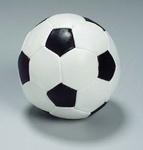 Vstoupit do ukázkového klubu jako host
Tento klub je ukázkový, můžeš se do něj podívat a vyzkoušet jeho funkce i bez registrace.
Pokud už jsi členem klubu, tak se
přihlaš
.
Aktuality z klubu
Minecraft is an attractive survival game, coming to the game you will be able to explore...
Důležitost: malá
Minecraft is an open-world indie video game with a sandbox style, released in 2009 by Swedish...
Důležitost: malá